Read about the foot swing's journey from idea to today helping thousands of children, adults and the elderly to get more calm, concentration and health into everyday life.
Help to accommodate
restless kids
The inventor behind SWNX is a woodcraft- and mathematics teacher from Sønderborg named Peter Dubgaard. 
He got the idea for the foot swing when, as a teacher, he experienced again and again that lessons were ruined by a few restless children who could not sit still on the chair and thereby disturbed the rest of the class.
One day he was teaching a class where one boy in particular had so much restlessness in his body that it prevented Peter from carrying out the lesson he had planned.
When Peter himself had been a schoolboy, the teachers struggled to get him to sit still, it tormented him that he had to hear himself say again and again "now sit still!", when the boy was overcome by the urge to move from excess energy. 
Peter's basic attitude is that all people should have the opportunity to achieve their full potential in life – even those who find it difficult to sit still. Therefore, it was an impossible task both to contain the troubled boy and at the same time to create a calm teaching environment so that everyone in the class could benefit from the teaching.
Desperate for a solution, Peter took a ball lying in the classroom and placed it under the boy's feet. It worked! Now the boy sat calmly in his seat and could, moreover, concentrate on the lesson, while he rolled around with his feet on the ball under the table. Finally there was peace - until the ball bounced.
But an idea was born. Peter barricaded himself in his workshop in his villa at Sydals while he built a prototype of SWNX. Two years and countless test subjects and expert assessments later, the SWNX foot swing was ready. 
The final version is silent, easy to assemble and use, nice to look at and – most importantly –  it works! Children who use it find calmness and ability to concentrate. It gives adults more energy and a healthier circulation during and after a long working day in the office, and it helps the elderly to a healthier and more mobile life. 
So it was with great joy and anticipation that Peter Dubgaard sent his patented invention out into the world in 2017. And he did it with the certainty that it can help people transform their urge to move into positive energy, so that even the most troubled can get a good education and a good working life.
Today, SWNX is out and about making a difference in a quarter of all the country's primary schools, in hundreds of private homes and in workplaces and nursing homes.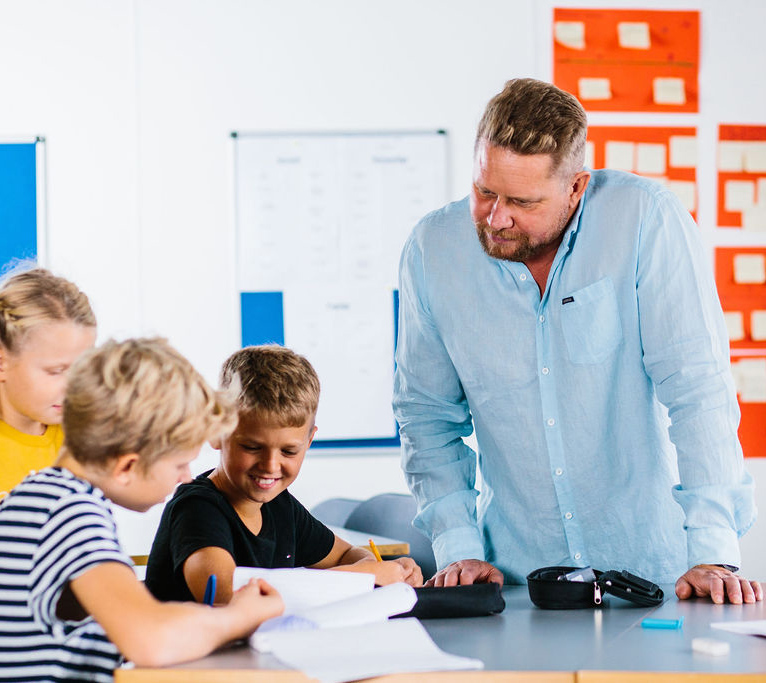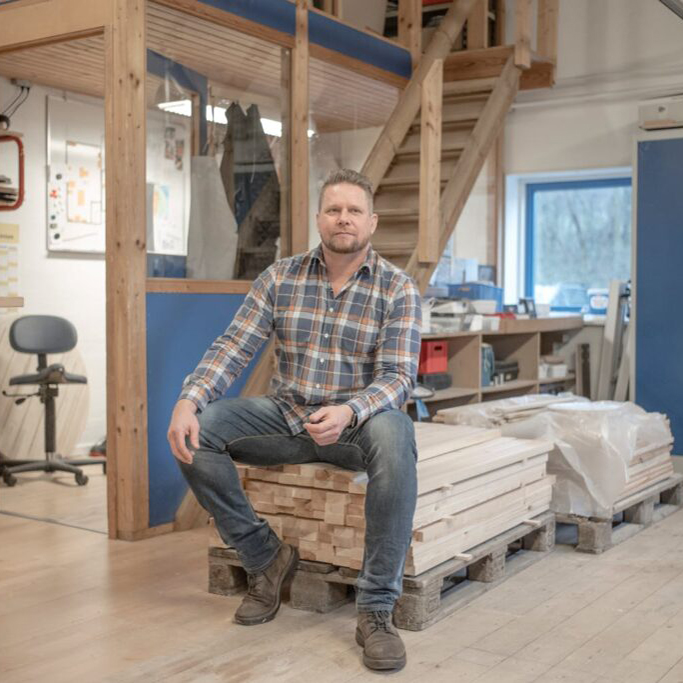 With SWNX, you can accommodate restless children 
I have worked as a primary school teacher for 12 years. 
Children's well-being has always been important to me, and I believe that increased well-being also results in increased learning. But it can be difficult to achieve. 
At school we demand that the children sit still, but biologically speaking, humans are made for movement and not for inactivity. Even so, many children managed to sit down for most of a school day, but there are just some – with or without diagnoses – who are overcome by the urge to move.
I believe that the solution is to meet the children's natural need for movement.
That is why I set out to find out how physically restless children could get rid of the unrest discreetly and silently, so that both the child themselves and the rest of the class can get the full benefit of the lessons.
With the help of countless test subjects and sparring with physiotherapists, I invented the foot swing SWNX. The conclusion from the experts is that it is not only restless children who get better calm and concentration from using it, but all of us. It gives the user a better circulation and increases the positive energy, so that in a busy everyday life we also have spare time for quality time and spending time with those we care about when the school or work day is over. 
As a family man, I know how valuable it is. Therefore, it is a great joy for me that my invention can help both children and adults with greater well-being and a good family life. And it simply makes me so happy when I hear stories from families who can enjoy the company of a meal together because the child can now sit with them at the table.
It is also a great joy for me that so many have adopted it and are enjoying it in school, at home, in the office and in nursing homes. Because it is important that we are not stopped from doing the things we want when there is such a simple solution.
Peter Dubgaard,
Inventor of SWNX
We are proud to have won awards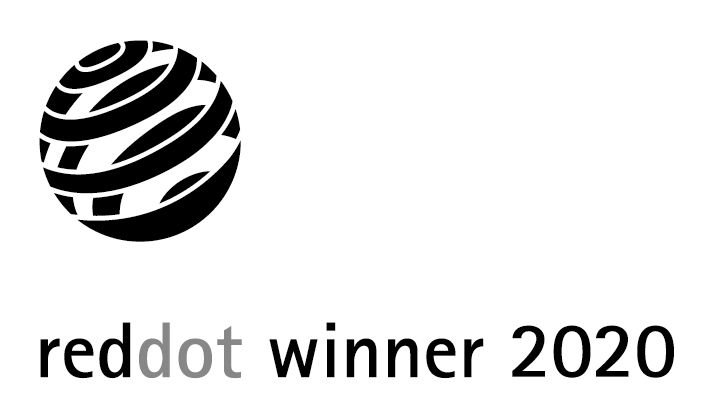 SWNX contributes to
UN Global Goals
It means a lot to us behind SWNX that it not only contributes positively to the individual, but also to society. So we are happy that it contributes to 3 of the UN's 17 global goals. These are the goals of quality education, decent jobs and responsible consumption. 

Goal 4: Quality education
The foot swing SWNX helps children find peace and concentration for learning and development. By accommodating and stimulating the urge to move discreetly and silently, both the individual child and classmates get greater benefit from the lessons. 

Goal 8: Decent jobs and economic growth
The production of the wooden version and subassemblies takes place in a sheltered workshop for citizens with physical and mental disabilities. It allows a vulnerable group of people to earn their own money in a decent job. 

Goal 12: Responsible consumption and production
We only use FSC-labeled wood and packaging for production. In this way, we and our customers contribute to sustainability, proper working conditions and environmentally conscious and responsible production.
SWNX – part of Resense Denmark
The foot swing SWNX is produced and distributed by Resense Denmark ApS, which is owned by Peter Dubgaard.
At RESENSE, we recognize that humans are made to move – not for inactivity. And we believe that the natural need for movement must be met. That's why we develop products that stimulate the urge to move in situations where you or your child have to sit still.
We give you a better ability to concentrate so that you can listen and solve tasks, and we do this by creating innovative tools that you can discreetly and silently channel your energy and anxiety into.
We do it because we want to help pave the way for all children and adults – including those who find it difficult to sit still – to achieve their full potential in life.
SWNX is a really good example of that.
We have more exciting products on the way, stay tuned Resense Denmark's Facebook page 
Those who have already tried Swnx